Back to the comic. I'm really glad to finally have people spend some time with Delphine. She's the best fujoshi. :)
Might she be able to convert Saki into one of her own?
Also, real life news, Nadeshicon was awesome. Just in case you haven't been on my Facebook page or my Twitter, here's a little something cool that happened there.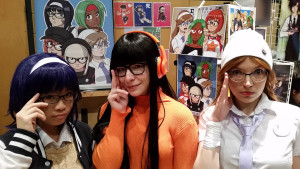 Please vote for me on Top Web Comics!
And don't forget to comment, follow me on Twitter or like the Facebook page!